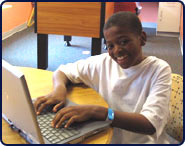 The Bringing the Outside World Inside Foundation (BOWI Foundation) website was created and developed by The BOWI Foundation 501(c)(3) for children, parents and teachers for world wide communication and learning. The site is owned and maintained by The BOWI Foundation.
The BOWI Foundation does not sell or otherwise share any information about site visitors with any third parties.
We cannot be held responsible for the content of linked websites, though we are vigilant in monitoring them to ensure that their material is not explicitly harmful or illegal.